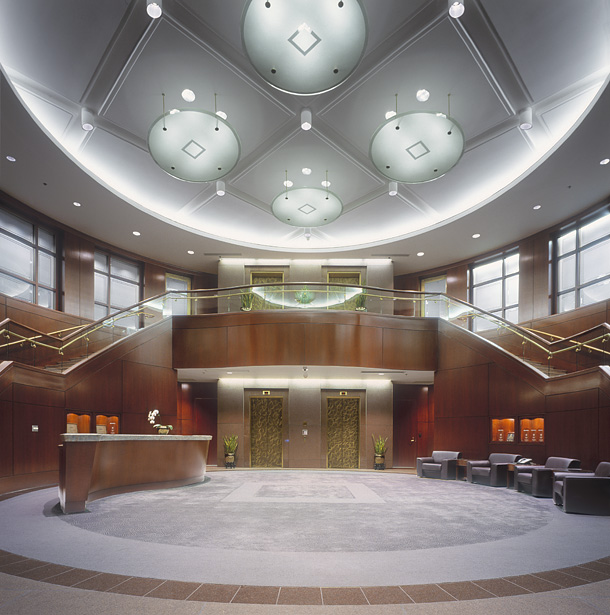 Lattice Semiconductor :: Hillsoboro, Oregon
This new corporate headquarters for Lattice Semiconductor, a major chip manufacturer, is located in Oregon's silicon forest. The building occupies 40,000 square feet on three floors. Space planning and interior design services were provided for an executive suite of offices and board room, open plan general offices and a multi-use cafeteria. The spacious entry lobby is paneled in cherry wood, enhanced by bronze railings and embossed elevator doors, etched glass panels and leather seating. Chinese coins - good luck symbols - are woven into the custom carpet and etched into the ceiling light fixtures. These elements exemplify the richness and quality of detail and individuality that characterize this signature building.
Project Architect: Gary Larson, BML Architects.