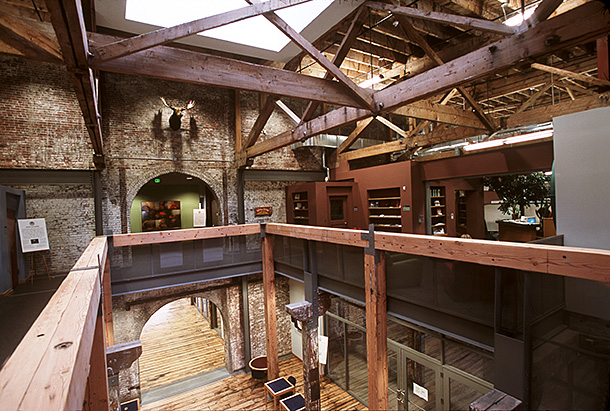 EcoTrust :: Portland, Oregon
This century-old historic warehouse structure has been preserved and enhanced for office and retail use. Exposed brick walls, timber beams and large, arched openings and windows characterize the interior spaces.

Headquarters Offices for Ecotrust, other environmental organizations and multi-use Conference Center occupy the entire Second Floor.

Steel warehouse doors, machine gears, diamond plate panels and various types of wood have been salvaged from the original building and reused, adding to the character and history of the new construction. All other materials and systems were carefully selected to be environmentally sustainable.